Our focus
Resources | Standards | Infrastructures
Go to CLARIN-IT
CLARIN-IT
the Italian node of CLARIN-EU (Common Language Resources and Technology Infrastructure), aimed at making language resources, technology and expertise available to the Humanities and Social Sciences research communities at large
Go to DARIAH-IT
DARIAH-IT
the Italian node of DARIAH-EU (Digital Research Infrastructure for the Arts and Humanities), aimed at providing state-of-the-art digital research tools and at promoting their use from a wide and multidisciplinary community of researchers
Go to ELRA
ELRA
European Language Resources Association, aimed at promoting language resources for the Human Language Technology sector and evaluating Language Engineering Technologies
Go to META-SHARE
META-SHARE
an open and distributed environment for the sharing and exchange of language resources
Go to LRE Map
LRE Map
a mechanism intended to monitor the use and creation of language resources by collecting information on both existing and newly-created resources
Go to Datahub
Datahub
the powerful and free data management platform from the Open Knowledge Foundation, based on the CKAN data management system
Go to GitHub
GitHub
a web-based Git repository hosting service offering both plans for private repositories and free accounts, usually used to host open-source software projects
About us
The "Language Resources and Infrastructures" Research Group (in short LaRI Group) operates in the Resources, Standards and Infrastructures area and aims at fostering research in the field of Language Engineering and at optimizing the production of language resources.
That involve the adoption of standards, the exchange of good practices for interoperability, the recycling and re-employment of the results concerning the data and tools available.
The principal activities of this area are related to the definition of models for the creation, representation, extension and maintenance of computational lexicons, terminological and ontological repertoires, corpora and language technologies, but also related to the implementation of technological solutions for the creation of a distributed and cooperative research infrastructure, in an attempt to establish new functions of access, interoperability and sharing of language resources and tools.
The LaRI Group has been and is involved in several European, national and regional projects:
- projects funded by the European Commission [GraspOS, Skills4EOSC, LITHME, TRIPLE, LISTEN, SSHOC, ELEXIS, DLDP, PARTHENOS, ELRC, OPENER, SAVAS, MULTILINGUALWEB, T4ME NET, PANACEA, KELLY, FLARENET, KYOTO, CLARIN, BOOTSTREP, LIRICS, INTERA, ELSNET-4, POESIA, ENABLER, AS AN ANGEL, NITE, HOPE, ELSNET-3, ISLE, TELRI-II, MATE, EAGLES (Phase II), ELSNET-2, ACO*HUM, EUROWORDNET, ELSNET (Phase III), ELSNET (Phase II), EAGLES (Phase I), ELSNET (Phase I), ...];
- projects funded by the Italian Ministry of University and Research (H2IOSC, Ancient Italy, SM@RTINFRA-SSHCH, MODELACT, LCRMM Plan, TAL);
- projects funded by the Tuscany Region (Archivio Vi.Vo., IMAGACT, GLOSS);
- projects funded by the Liguria Region (PIM, META, MAPS).

Among the Language Resources produced by the LaRI Group there are:
- Lexica (PAROLE-SIMPLE-CLIPS, SIMPLE LOD, ItalWordNet LOD, GeodomainWordNet, Sentiment Lexicon LOD);
- Domain Terminologies (FiscalDB, SindacDB, MARITERM);
- Ontologies (IMAG-Act).
Among the Tools produced by the LaRI Research Group there are:
- Lexical Databases (ItalWordNet);
- Knowledge Extraction Tools (PANACEA WebServices).

The LaRI Group participates in two European Research Infrastructures:
- CLARIN-IT;
- DARIAH-IT.

The LaRI Group has been and is involved in the organization of several major scientific events in the sector of Computational Linguistics:
- CLARIN Annual Conference (CLARIN 2015, CLARIN 2016, CLARIN 2017, CLARIN 2018, CLARIN 2019, CLARIN 2020, CLARIN 2021, CLARIN 2022, CLARIN 2023);
- Conference on Computational Linguistics, Language Resources and Evaluation (LREC-COLING 2024);
- Language Resources and Evaluation Conference (LREC 1998, LREC 2000, LREC 2002, LREC 2004, LREC 2006, LREC 2008, LREC 2010, LREC 2012, LREC 2014, LREC 2016, LREC 2018, LREC 2020, LREC 2022);
- Conferences on Natural Language Processing and Language and Speech Technology ("Il Trattamento Automatico delle Lingue nella Società dell'Informazione" 1997, TIPI 2002, TAL 2006, TALeP 2006, LangTech 2008, TAL 2014; TAL e Beni Culturali 2015);
- ISO/TC37/SC4 Meetings (WG2, WG4, TDG1, TDG2, TDG3, WD24611, WD24613 Meetings in 2004, WG1, WG2 Meetings in 2012, WG1, WG2, WG4 Meetings in 2013);
- Conference on Generative Approaches to the Lexicon (GL 2009, GL 2013);
- Conference on Action, Language and Cognition (MODELACT 2016);
- Conference on Computational Linguistics (COLING 2016);
- Workshops on Less-Resourced and Under-Resourced Languages (LRL 2009, LRL 2011, LRL 2013, LRL 2015, LRL 2017, LRL 2019, CCURL 2014, CCURL 2016, CCURL 2018, DLDP 2018, SLTU-CCURL 2020, SIGUL 2022, SIGUL 2023);
- Joint ISO-ACL/SIGSEM Workshop on Interoperable Semantic Annotation (ISA-8 2012);
- Workshop on Linked Data in Linguistics (LDL 2013, LDL 2014);
- Workshop on Language Technology Service Platforms (LTSP 2014);
- Workshop of the European Language Resource Coordination (ELRC Italy 2016, ELRC Italy 2018, ELRC Italy 2021);
- Workshops on Language and Ontology & Terminology and Knowledge Structures (LangOnto2 & TermiKS 2016).

CELEBRATIVE EVENTS
- ILC 50 (2018).

EDITORIAL ACTIVITIES
Since 2005 the LaRI Group has been involved in the edition of "Language Resources and Evaluation", the first international journal devoted to the acquisition, creation, annotation and use of language resources, together with methods for evaluation of resources, technologies and applications.
Our team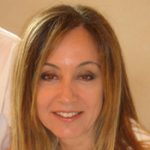 MONICA MONACHINI
Head of Research
LaRI Group Leader
CLARIN-IT National Coordinator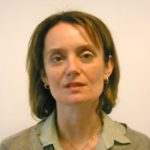 CLAUDIA SORIA
Researcher
Less-Resourced and Under-Resourced Languages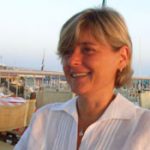 PAOLA BARONI
Technologist
Project Management
Web and Communication
Interface for the adoption of ISO Standards on Lexical Resources and Terminology at UNI level
CLARIN-IT Membership Procedures Manager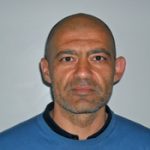 ROBERTO BARTOLINI
Technologist
Natural Language Processing
Information Extraction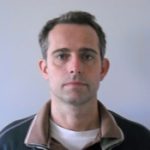 RICCARDO DEL GRATTA
Researcher
Research Infrastructures
ILC4CLARIN Repository Manager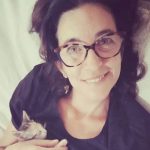 Francesca Di Donato
Researcher
Language Resources
Open Science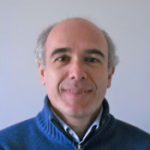 ALESSANDRO ENEA
Senior Technologist
Information Technology Manager
ILC4CLARIN Technical Coordinator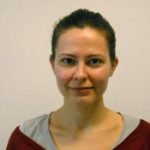 Francesca Frontini
Researcher
Language Resources
Research Infrastructures
Member of CLARIN ERIC Board of Directors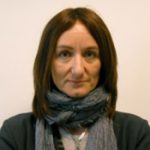 SARA GOGGI
Technologist
Scientific Events
Editorial Activities
Grey Literature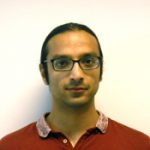 ANAS FAHAD KHAN
Researcher
Lexical Standards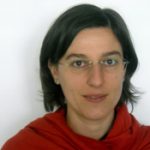 VALERIA QUOCHI
Researcher
Language Resources
CLARIN-IT User Involvement Manager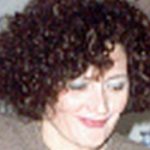 GABRIELLA PARDELLI
Associate Researcher
Language Resources
Terminology
Grey Literature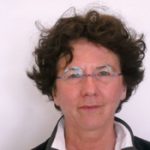 NICOLETTA CALZOLARI ZAMORANI
Associate Researcher
ISO/TC 37/SC 4 Chairperson
ELRA Board Honorary President
Former LaRI Group Leader
Contact us
Info | Sinergies | Feedback


---
It is made clear that, by sending the message, the sender authorizes the saving of the data entered and their use for contact purposes.
---