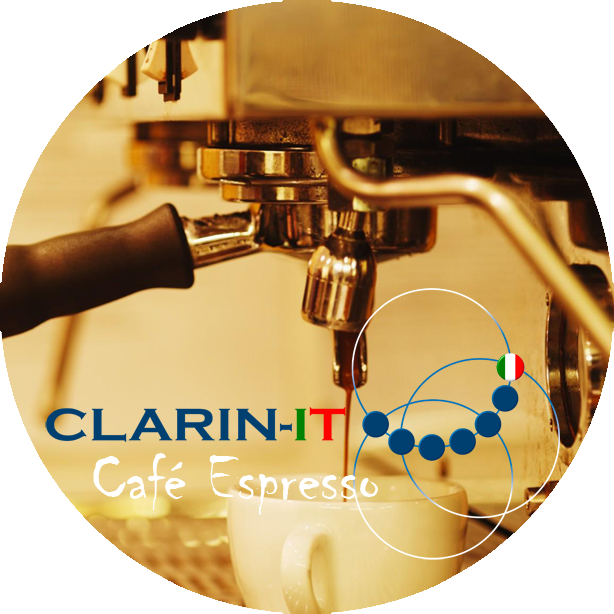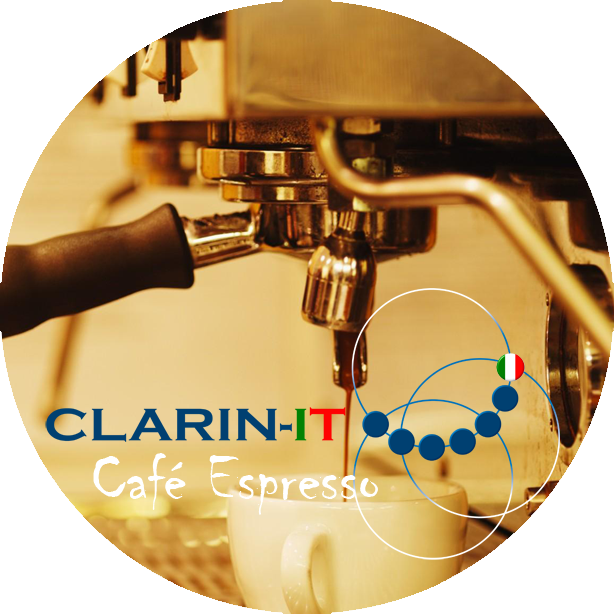 The LaRI Group is pleased to announce the CLARIN-IT Café Espresso – This is CLARIN-IT, how can we help you?, which will be held on Tuesday 19th January 2021, from 14:00 to 16:00, as a Workshop of AIUCD 2021.
This workshop is organized by CLARIN-IT and is part of the CLARIN Cafés.
This Italian coffee will obviously be a "Café Espresso", with short presentations by various members of CLARIN-IT.
We will present the CLARIN infrastructure, dedicated to language resources, and the Italian consortium, highlighting the advantages of joining CLARIN and how the various groups have benefited from CLARIN and contributed to its activities.
We will then discuss the opportunities for the AIUCD community, with particular reference to what CLARIN-IT services can offer to those participating in national (PRIN) and international projects.
The event will be bilingual, with presentations and discussion in either Italian or English.
To attend the CLARIN-IT Café Espresso, Registration (free of charge) to AIUCD 2021 is required by 17:00 of 15th January 2021.
Don't forget your cups!